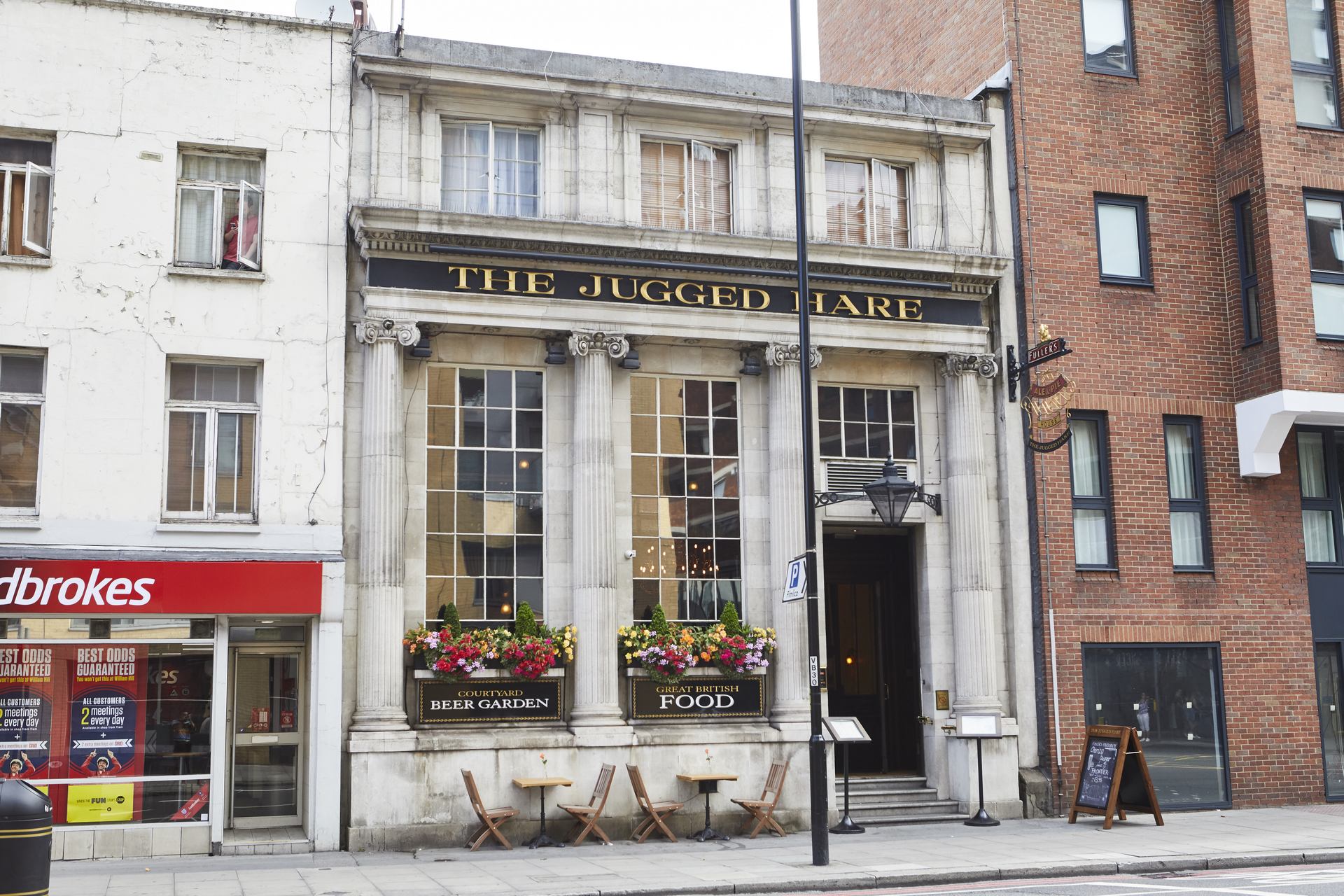 Built in the 1800s and originally a branch of National Westminster Bank, The Jugged Hare opened in November 1996. It enjoys a prime position just moments away from Buckingham Palace, the Houses of Parliament, Westminster Abbey and the King's Road.
The Jugged Hare takes its name from the traditional British dish where the hare is hung and then slowly cooked in an earthenware pot. We've adapted this dish to create our own Jugged Hare Pie, gently braising the meat with celery, carrots and onions in a rich port and redcurrant gravy.
As a Fuller's Ale & Pie House, we are famous for selling a range of fantastic homemade pies and perfectly conditioned award-winning ales, along with a range of pub classics.
We've always got at least four cask-conditioned ales on tap and we brew them just six miles from here, at Fuller's in Chiswick, London's last remaining traditional family brewery.